About Carolina Smiles Dentistry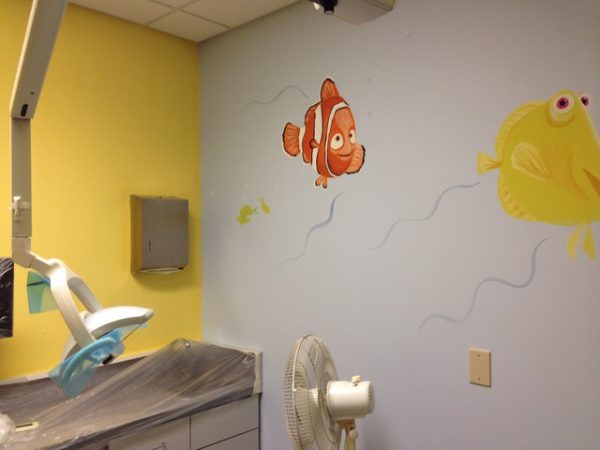 Carolina Smiles Dentistry of Durham, North Carolina is a family-oriented general practice. We provide a comfortable and welcoming environment for both adults and children, with a focus on Pediatric Dental Care.
From the moment you walk into our office, you are greeted by our warm and friendly staff who's priority is to provide top-quality dentistry services. We specialize in preventative care, as well as cosmetic and restorative services. No matter what your needs or concerns are, our expert dental care providers will make you feel at ease, offering the very best options suited for your individual oral health.
Our office specializes in children and teen oral health care. Children will find the under water theme in our office particularly intriguing and inviting. Our goal is to make sure the dentist office is a positive experience for young children, while instilling in them good oral hygiene habits they can take with them throughout adulthood.
Our office is located at 4210 N. Roxboro St., Suite 100, Durham, NC 27704.We offer appointments Monday through Friday from 8 AM to 5 PM. Please call us at 919-620-6700 to set up an appointment or use our online tool by clicking the button below. We can't wait to make you smile!
OUR STAFF