Restorative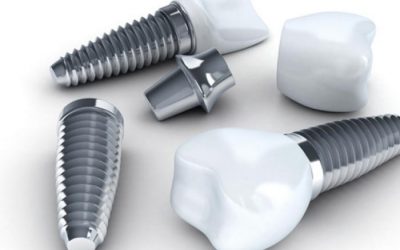 Fillings
When it comes to having a cavity filled, it's important to know that you have the right to decide, after consultation with your dentist, what treatments and materials are used for your dental care. Your dentist considers materials to use on an individualized basis, taking into account the size and location of your cavity. Cosmetic considerations, how long the filling could last, insurance coverage and out of pocket costs are some other factors you might want to consider. The ADA encourages you to talk with your dentist so that together you may choose the material that's right for you. 
Crowns
If you want a smile that's your crowning glory, you may need a crown to cover a tooth to help restore it to its normal shape and size. A crown can make your tooth stronger and improve its appearance.
A crown can help strengthen a tooth with a large filling when there isn't enough tooth remaining to hold the filling. Crowns can also be used to attach bridges, protect a weak tooth from breaking or restore one that's already broken. A crown is a good way to cover teeth that are discolored or badly shaped. It's also used to cover a dental implant.
If your dentist recommends a crown, it is probably to correct one of these conditions. Your dentist's primary concern, like yours, is helping you keep your teeth healthy and your smile bright.
Extractions
An extraction means to have a tooth removed, usually because of disease, trauma or crowding.
If you need an extraction, your dentist will first numb the area to lessen any discomfort. After the extraction, your dentist will advise you of what post extraction regimen to follow. In most cases a small amount of bleeding is normal. Your mouth will slowly fill in the bone where the tooth root was through the formation of a blood clot.
Implants
If you are self-conscious because you have missing teeth, wear dentures that are uncomfortable or don't want to have good tooth structure removed to make a bridge, talk to your dentist to see if dental implants are an option for you.
Dental implants are a popular and effective way to replace missing teeth and are designed to blend in with your other teeth. They are an excellent long-term option for restoring your smile. In fact, the development and use of implants is one of the biggest advances in dentistry in the past 40 years. Dental implants are made up of titanium and other materials that are compatible with the human body. They are posts that are surgically placed in the upper or lower jaw, where they function as a sturdy anchor for replacement teeth.
Information provided by the American Dental Association